I was asked recently to take part in a 'walking study' after stroke, a study-trial by a University of Auckland, PhD research student. I'd be delighted to be involved in a program that would be beneficial to the stroke community at large and help with the research in this field.
The originator of this study is also a physiotherapist. I was one of twenty volunteers that would do the trial. Like a baby after the congenital AVM haemorrhage which resulted in a stroke, in 1995, I couldn't:- walk, talk, read, write, remember. I even dribbled, as I couldn't feel the right side of my body of because of the paralysis, and I was in a wheelchair. I've had to Relearn life at 34 years of age.
Twenty-one years ago now in 2016; I can walk, albeit with gait challenges. I still wear leg brace, have clonus issues and foot drop, paralysed on my right arm and hand and have sub-lux shoulder.
Beautiful day, we parked at the Tamaki campus and located the building and suites of rooms where I'd be tested. I was welcomed by friendly staff, filled in copious sheets of information as well given a more in-depth explanation of the walking study by the PhD candidate who lead this research. After a thorough examination of my gait, we were ready to begin.
I looked through the door of the room where the treadmill was housed with wary expectancy, as you can find many treadmill mishap videos on the internet. Relief... a robust harness attachment from a thick bar, suspended from above the treadmill. There were sensors to attach to me, trial runs with the machine and the equipment, attachment of the harness...and a lot of walking. Over the two weeks, I would be required to perform various exercises with the treadmill walking – cool; it was definitely a challenge.
It must be said that though the harness was unwieldy, possibly too big for my small frame it was a welcome aid, in the event that I should fall or some other unforeseen mishap should occur. The tester made sure it fitted as securely as possible but still allowing me the freedom to walk, tucking the bands and straps whenever they were in the way. I'd only used the treadmill once previously for rehab, by physios placing my impaired foot correctly in the step-gait movement, on a very slow treadmill.
So I was quite wary of getting on and staying on... also, my free, impaired right-hand was in the way quite a few of the times when I was on the treadmill. As I can't feel where my right hand had got to without actually seeing it in a 3-D space, so it was quite a challenge keeping to the rhythm of walking, balance, making sure my right foot (impaired side) was lifted high enough to step forward, then to take another step on the treadmill... and also to keep an eye on my right arm and hand.
All perfectly normal to anyone without gait challenges, as in easy, unconscious movement, not having to think too hard about the placement of limbs: walk, jog and run on the treadmill. With stroke impaired right side and a partially-paralysed arm, it's not as easy as it looks – multi-tasking in a big way!
I had to think of what it would be like to achieve the treadmill walking experience, before I actually did it. Doing a trial run at home, walking on the spot, trying to lift my foot evenly, the week before the ''walking study''. I didn't know the speed of the treadmill, and if I was going to able to keep up with the timing. You just went at the speed given, I would hazard a guess. Here's hoping...
I thought back to London after my stroke, where I practised walking behind the wheelchair for many years. I tired easily, and had to deal with the challenge of foot drop, clonus, as well as my sub-luxed shoulder which became very painful quite easily and had to be massaged into place again.
Post-stroke clinical support in the 90's were short bursts of physio but no emphasis on longer-term analysis or therapy; so you were on your own completely after two years Not having room for a gym at home, we persevered with alternates and found a few other likely-looking places. With the weather being not too pleasant, shopping malls, DIY warehouses and Home stores were perfect. Large indoor or covered places with wide aisles and long corridors; this would be the ideal arena.
Space was tight in most places in central London. Some of the shopping malls were too jam-packed with shoppers in the weekends, while others had narrow corridors, too restrictive to pushing the wheelchair and walking behind it. One of my favourite shopping malls, for walking in this way, was Hatfield Galleria, the Outlet Centre in neighbouring Hertfordshire. Before the stroke, it was just a great way to spend a weekend browsing or shopping. After the stroke it had a new purpose for me...
The Galleria is billed as a designer outlet centre in Hatfield. A cross between Dress Smart in Onehunga and Sylvia Park, NZ's largest shopping centre in Auckland, it had trendy women's fashion, mens, childrens-wear, e.g. French Connection, Jaeger, Ghost. Plenty of china and speciality stores such as Villeroy & Boch, cinemas, department stores, restaurants, in a huge covered building with an expansive atrium.
At times they had kids bungee trampoline, in that atrium space – very cool; I wondered if I would ever be on my feet again, looking at those kids, jumping for joy because they can. Though we lived some way from Hatfield we found it an agreeable way to spend a wet weekend, trying to walk behind the wheelchair. When the weather improved for the weekend, we would get out of London and go to the beaches on the south coast that have long and wide promenades. Given post-stroke sensory impairment on my right hand side, I was unaware of my right foot spatially so even with wide and flat surfaces I still had to keep an eye on my feet whilst walking.
In Spain, it was refreshing to be in the fresh air after London's busy streets and clamour of traffic. The Costa Blanca is famous for its ''white coast'' and endless supply of good weather. 320 sunny days per year, was the catch cry – excellent. At first, my walking was very hesitant and laboured; lucky for us there were huge shopping malls aplenty, the closest about 10 minutes away from where we lived.
Now came the challenge of practising my walk, and not slipping on the highly polished marble floors inside the shopping complexes. Another challenge, but a good opportunity (excuse?) to go clothes shopping in the complexes, at trendy stores like Zara, H&M, Mango, Desigual, Bershka, after a spot of walking exercise. In Spain, hypermarkets are huge; another great place to practice. Some of the hypermarkets are so big, that the staff get around on roller skates to the see to its customer queries. Way to go...
Just recently, H&M and Zara clothing stores have opened their flagship stores in Sylvia Park shopping complex, Auckland, NZ, amid huge excitement. Queues began to form the night before and even an hour before the shopping centre closed shut for the night on H&M's opening day, there were still snaking queues of shoppers waiting to get in.
The Costa Blanca is a treasure trove of lively beaches, water and amazing views depending on where you are. Carabassi beach is a haven of golden sand dunes, midway between Alicante and Santa Pola. With 11 kilometres of sandy beaches, plenty of facilities and are of the excellent quality, other beaches nearby is written up in another article.
In London, I practiced walking on pavements, and roads. When walking on sand, in Spain, I was practising walking on uneven ground. Luckily, the sand on urban beaches of Santa Pola were hard-packed. Later, I could set my sights on sand-duney terrain, also close by. It is hard work, even with Murray's helping hand. All do-able, it just takes a long time, muscle-build-up and perseverance. Walking, when in the water? ... that's another story altogether.
Back to the present, a friend that had learnt of walking study that I was doing, commented that she had heard of using vibrational plate therapy some time ago. Vibrational plate was in the ''in'' thing on TV for exercise to lose weight, and improve fitness, among other benefits - mainly exercises for fitness, was what I thought it promoted. I might try to find vibrational plate and see what it does. We were in a shopping mall recently, and quite a few models were on show; in fact 4 or 5 different makes were on display at various counters in the concession stands throughout the complex.
The sales lady on the stand in the concession area was quite hesitant to have me try the equipment; seeing that I was wearing my (AFO) leg brace, and paralysed arm. Eventually I got to go on, she was quite right: even on the lowest speed dial, I needed her support to steady myself, while standing-and-''walking''. Though, I probably could do the sitting-and-''walking'' as what they demonstrated in the TV advertisement. Not as easy as I had previously thought.
The other model of vibrational plate therapy machine, made by a different manufacturer, was more comfortable and usable. At another concession stand, I was able to stand-and-''walk'' on the lowest speed setting, without any support by the staff manning the stand. Great... More conversant with her product, the assistant was able to give me more information; including promoting circulatory effects of the limbs when doing the vibrational plate exercise, which could be of benefit to me. Hmmm..
I hadn't realised this, but on the lowest speed setting is slightly different from manufacturer to manufacturer. I merely thought that it varied as it stepped up the fitness levels, not that it started from different speeds. Important try the product and ask a lot of questions before committing? Yes, now I'm slightly more informed, and perhaps to test out more models...
I think I did alright, as we reached the end of all my sessions at Tamaki campus. I managed to walk on the treadmill for the duration, each time. I wore sensors that recorded my movement and other sensors were attached elsewhere, as the researcher varied the exercises.
After each session, I reached across, got my wraparound skirt and put it on. It was probably not the attire one would have expected from a one-handed person, but it was very convenient to have in my wardrobe. It was winter. I was cold on some occasions, and it was spitting with rain on other days. Wraparound skirts could be worn and very simply taken off, revealing shorts that I had on, underneath. Otherwise I would have worn shorts there and back when I was due for sessions (in the wintry cold and wet), or the investigator would have to wait while I got changed – the wrap skirts were indeed very useful.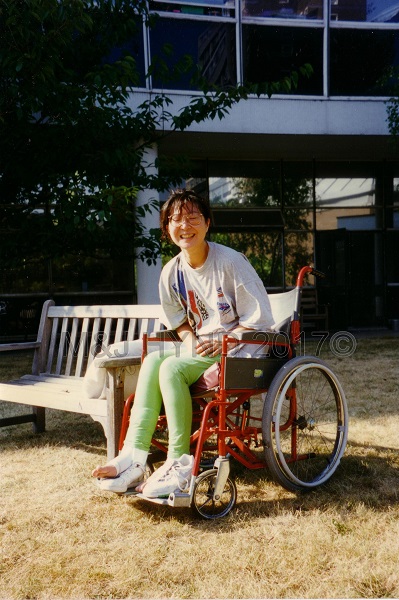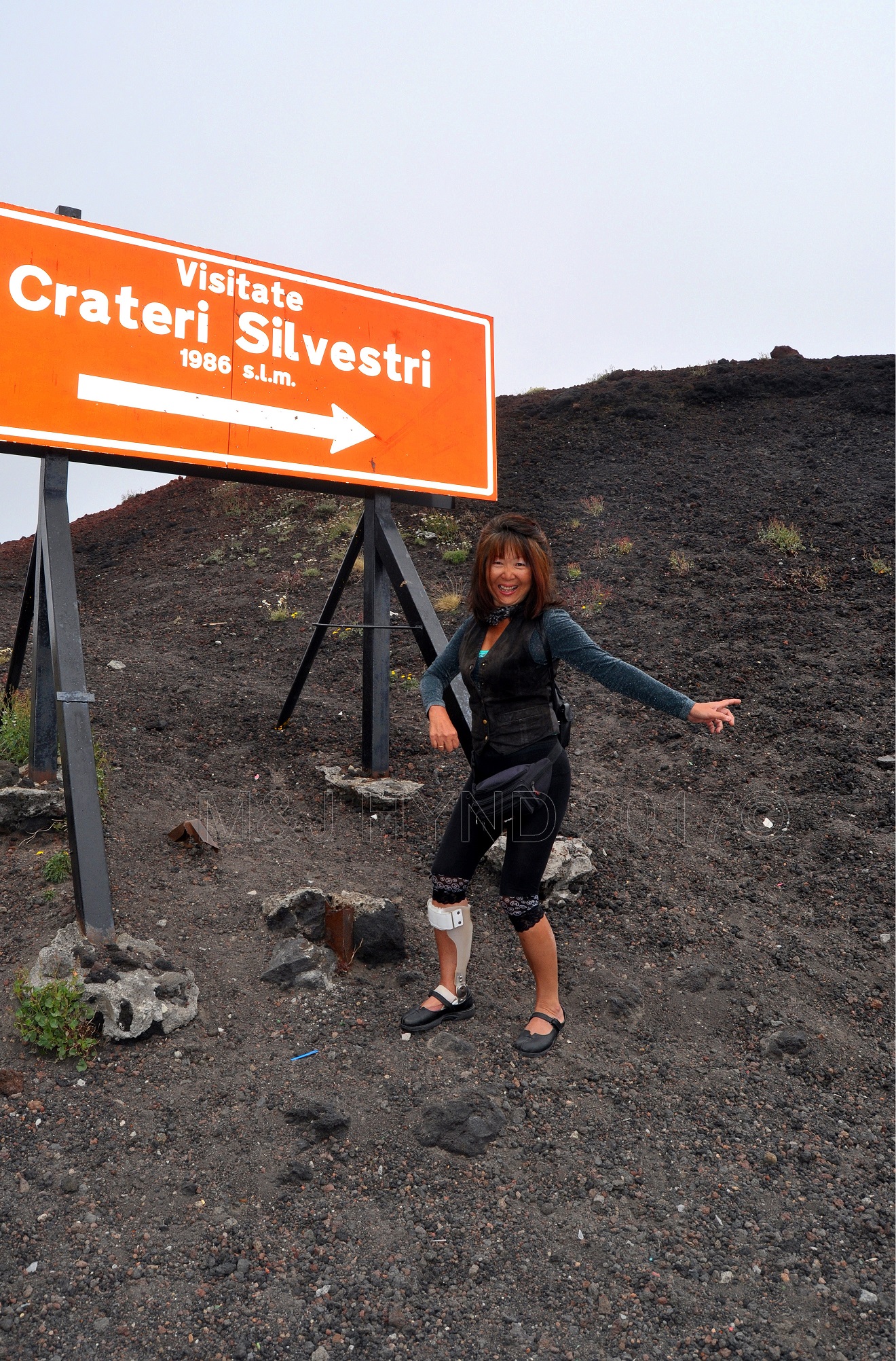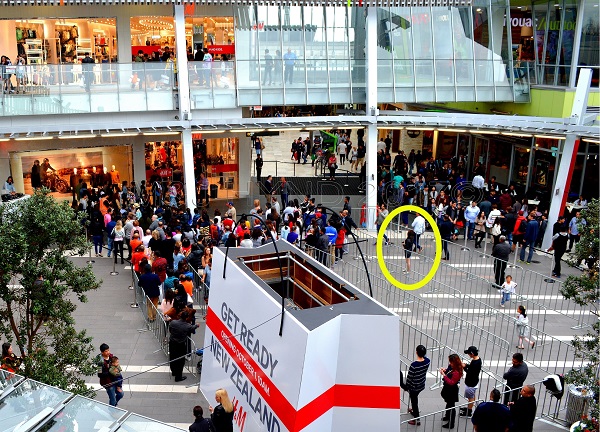 Thanks to Marie-Claire Smith, Research assistant, Brain Research New Zealand, FMHS Research Centres, Doctoral Candidate - Doctor of Philosophy, Faculty of Medical and Health Sciences, University of Auckland, for my inclusion in this walking study, and to Marjolein, the Masters exchange student from Denmark.