Queenstown, Central Otago, NZ
Queenstown: lofty, majestic mountains and crystal clear waters, is the birthplace of the adventurous spirit. Whether one is looking for an adrenaline-fueled jump off the country's highest bungy, paragliding, skiing and/or heliskiing or snowboarding, jet-boating, an experience on the world's largest swing, white-water rafting or a zip over the water and through the trees - Queenstown has it all.
From the plane, as we neared our destination, you needed sunglasses to see the row upon row of vertical serrated mountain ridges, their vertical slopes covered in snow reflecting the afternoon sun like a thousand mirrors. Descending in altitude towards the airport, the aircraft neatly sunk between two ridges and sailed along just off the valley floor... the opaline blue of the Shotover River, winding towards Queenstown, was so close you felt as if you could have touched it.
I remember Queenstown for my introduction to snow skiing on Coronet Peak, back in my university days. The absolute wonderment of snow ploughing and able to stand up and ski. Even for less than a minute, my wobbly legs had a mind of their own. Sometimes they found themselves to be without any forward motion, but still managing to criss-cross and of course I toppled over.
White water rafting in Queenstown, also back in my university days: it was my first time, and I was terrified. I could swim in a swimming pool in very safe conditions, ok that's fine. Not so here, as the river looked very swollen and fast, with huge boulders which we would have to traverse on the raft. Rapid-filled section of river... and another one, straight after... and another. A continous thunderous roar as the river crashed and cascaded over and around rocks the size of small cars .
Uh-ohhh, what had I let myself in for.. Of course we had safety life-jackets and all the right gear on. All the while having the directives swirling in my head: lean-in to the right, lean-in to the left when the team leader shouts instructions, above the absolute roar and racket of the rushing water. A mantra... lean-in right, lean-in left... got it... I think.
One of my greatest fears was getting knocked out of the boat, altogether. DON'T PANIC! - said the guide. Are you serious? What do I do instead - play a banjo? Of course I'd panic. He continued: "find your boat, grab it so you don't float away.. If you do have to swim for it, do it on your back, nose and toes to the sky with your head up so you can see where you are going. Feet down stream with your knees slightly bent". Sound advice I suppose, unless you're upside down and backwards. Above all, this should be enjoyable – hmmm. After we'd done it without mishap, we'd celebrated that we're still alive to enjoy the fact; an exhilirating, crazy adrenaline-fuelled afternoon. And then...
Horse trail riding on Skippers Canyon, just outside Queeenstown – you've gotta to be kidding me, right?
No, the rest of the group were as keen as mustard to do the rides, even though none of them had been on a horse before. Why?
It's that intoxicating mix of peer pressure and slight angst of missing out, plus fear and trepidation on doing something wildly out of your comfort zone.
The pleasant tang of alpine air might also have something to do with it – slightly lower levels of oxygen.
That's the beauty of Queenstown - the place where you dare to try lots of different, dramatic, seemingly insane activities that you would not have done before, and even though it's potentially dangerous, in Queenstown it's not just normal, it's expected.
I somehow got onto the biggish horse, and followed of the rest of the group with a guide, in a queue. Up and up.. the horse trail was nothing but a skinny, dirt track winding its way above Skippers Canyon.
Up on the plateau high above the river, an hour or so later I tremblingly slid down to the ground. Looked around and took a few photos. Can't quit now, even though my muscles ached from gripping the horse [as in, terrified]; got to make it back down the trail in one piece. It's a long way down if one was to fall over that precipice - Don't Look Down! So, I did make it down without a hitch... and I'm so glad that I did it then, for it's a challenge for me to do any horse-riding today.
Another bit of reminiscing: in Cairo, in the 1990's before my stroke. A similar crazy idea situation... at the end of our Egypt tour, driving back into Cairo our intrepid Kiwi tour leader put his hand up and announced "Now we're back in Cairo for the last day I'm now going horse-riding around the pyramids! - Who's coming with me?" Most hands went up and somehow mine did too. Oh dear, this rings a bell – Queenstown.
I asked for a gentle horse as I was a beginner, and the horse they gave me looked docile enough. As everyone else tore off towards the pyramids like a posse in a Western movie, I grabbed the reins and gave the beast a gentle prod with my heels in the stirrups – something must have spooked the horse for it took off like a rocket and passed the others like they were on donkeys. Most people aren't aware the pyramids at Giza are built on packed earth with pebbles and small rocks, rather than the cinematic soft sands of the Sahara, so what if I fell off ....? Hanging on for dear life is an understatement. Rounding the largest pyramid, the horse slowed and promptly stopped. This horse only had two speeds – full speed and full stop. Will I ever learn to stop this impulsive attribute... hmmm.
Jet boating on the Shotover and gondola rides, was a bit tame after that. What was new and exciting? Reminiscing over, we were there to find out.
From our hotel it was a short walk to the ticketing office for the Skyline Gondolas – had to be in quick before the light goes. It was a challenge for me to get onto the cablecar/gondola. Tried, tried, and tried again. The attendant saw me having difficulty and stopped the cablecar for me to get in, and with that he hit the button again.
A gentle hum of the cable and with a little bit of a pendulum swing, the gondala car popped out of the base station and scooted up the mountain. The view of whole of Queenstown on Lake Wakatipu was superbly laid out as we went higher into the clouds. Up top on the viewing decks, the vista was quite breathtaking with the setting sun.. A great place to be up there with a cafe and restaurant, as well as a luge and zip-trek... Excellent....
Our hotel room had a commanding view of Lake Wakatipu. The majesty of the mountains reflecting on the lake took our breath away when we opened the curtains the next morning. Joggers were already out. There was a buzz overhead; paramotor enthusiasts flew by heading out over the lake. Speedboats rounding the point and TSS Earnslaw, a 1912 Edwardian vintage twin screw steamer, chugging its way out of harbour, taking day-trippers out on the lake.
We visited in and around Gibbston Valley. Kawarau Bungy, up close and personal, is a very dramatic bungy jump off a bridge across the Kawarau River, and is reputably the world's most famous of jumps.
A lot of people had paid their money to leap off a perfectly good bridge, and waited in a long queue for their turn – none were quiet and patient. All of them had that buzzy adrenaline expectation, or "what have I done" demeanour, such as fidgeting, giggling, animatedly talking to others, and taking a lot of selfies with smartphones. We stayed and watched, mesmerised. The staff checked and rechecked all the safety gear. Finally, they did the jump, dangling over the icy blue water. At times they touched the water. A cheer went up. A little retrieval boat came along-side, and the crew lowered the jumper into it. The zip-trek was new. Perhaps, I could just do that (see stroke).
Friends, when discussing the wide open spaces of NZ's South Island, mentioned Mt. Difficulty, as well of other places of interest, which I thought of as a mountain of some repute. When I heard about Mt Difficulty mentioned in relation to Queenstown later, I thought great, it'll be fun to visit, a mountain resort near Queenstown. It's more than that. Mt. Difficulty is a mountain, sure, which is also connected to extreme mountain marathon or half marathon running races up Mt Difficulty, and a vineyard Estate in Bannockburn wine growing area. Aha, the context of the previous conversation became suddenly clear. We booked lunch with tastings at Mt. Difficulty, a vineyard estate, and made it just on time.
Established in 1992, Mt Difficulty Wines is home to some of Central Otago's oldest and most revered vineyards. Tasting first, we finally decided which one of many wines to accompany our lunch. The restaurant is located in the most beautiful spot, overlooking the vines and out towards the mountains. Delicious and spectacular...
Gibbston Valley led us to Gibbston Valley vineyards and Cheesery. Wine cave and tasting tours; or upgrade to a premium wine tasting experience in a cave's private alcove? Very nice. Next door is the Cheesery... Gibbston Valley Cheese specialises in sheep, cow and goat milk cheeses hand-crafted in the European style, most delectable. Gibbston Valley Restaurant offers a fine Central Otago wine and food experience featuring seasonal wine selections that match the freshest ingredients.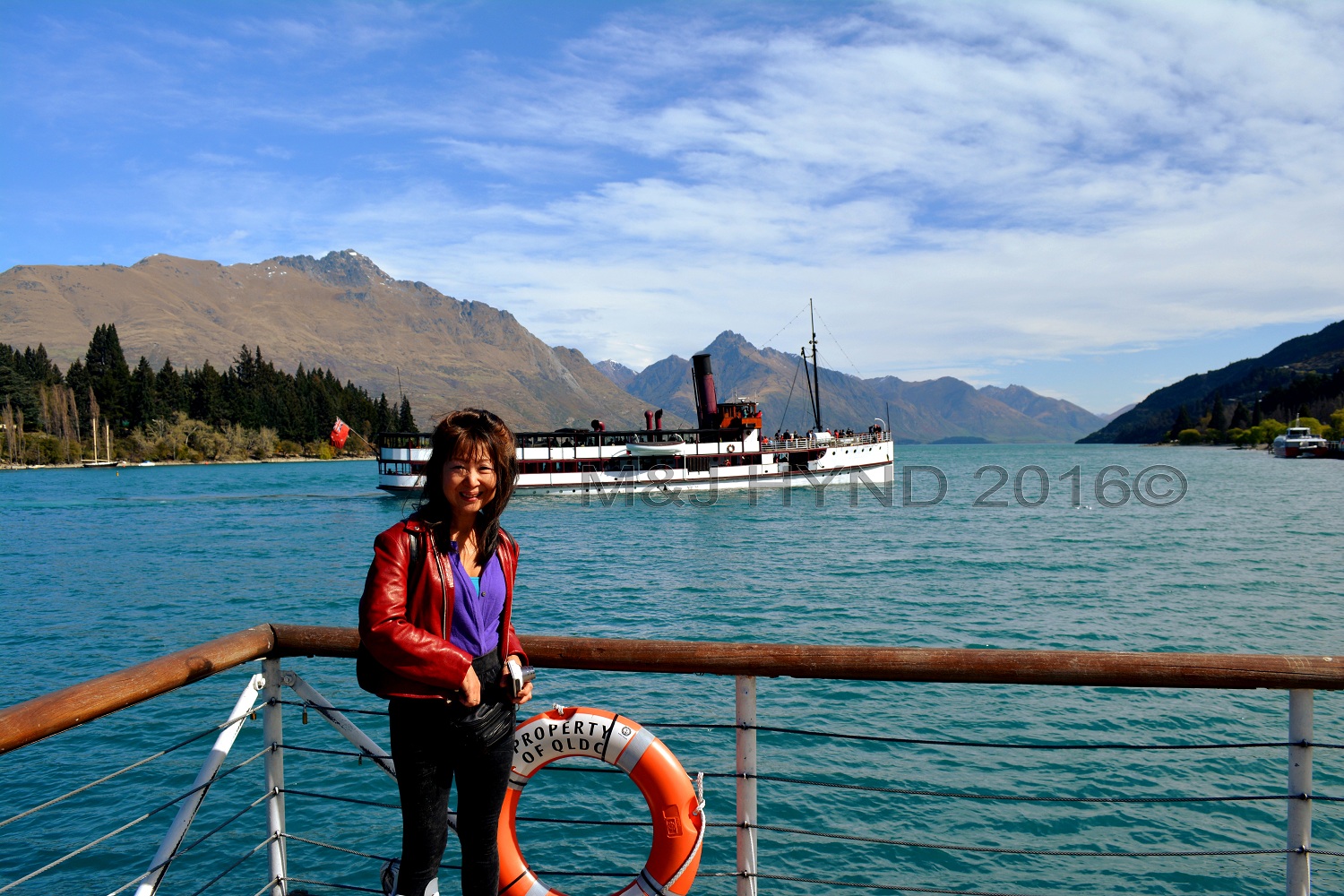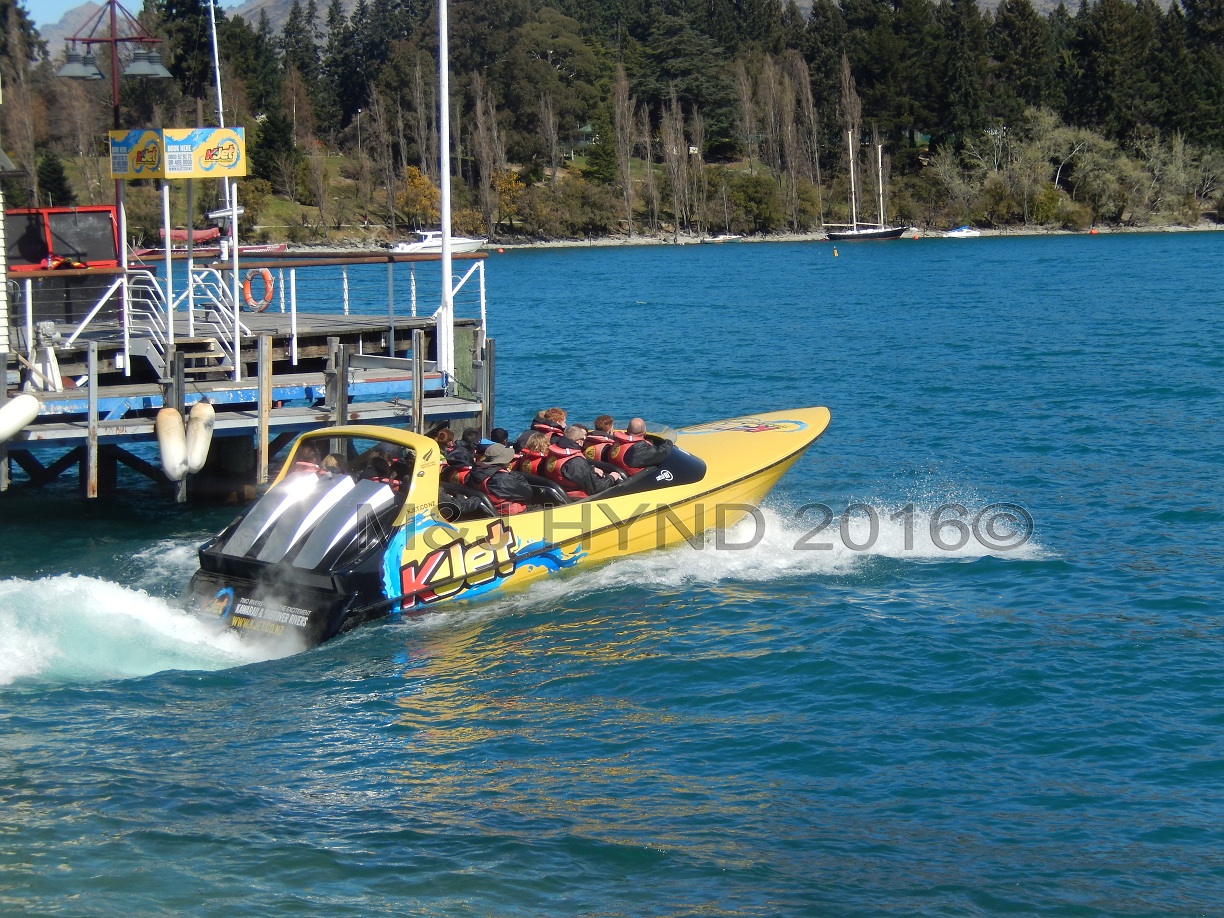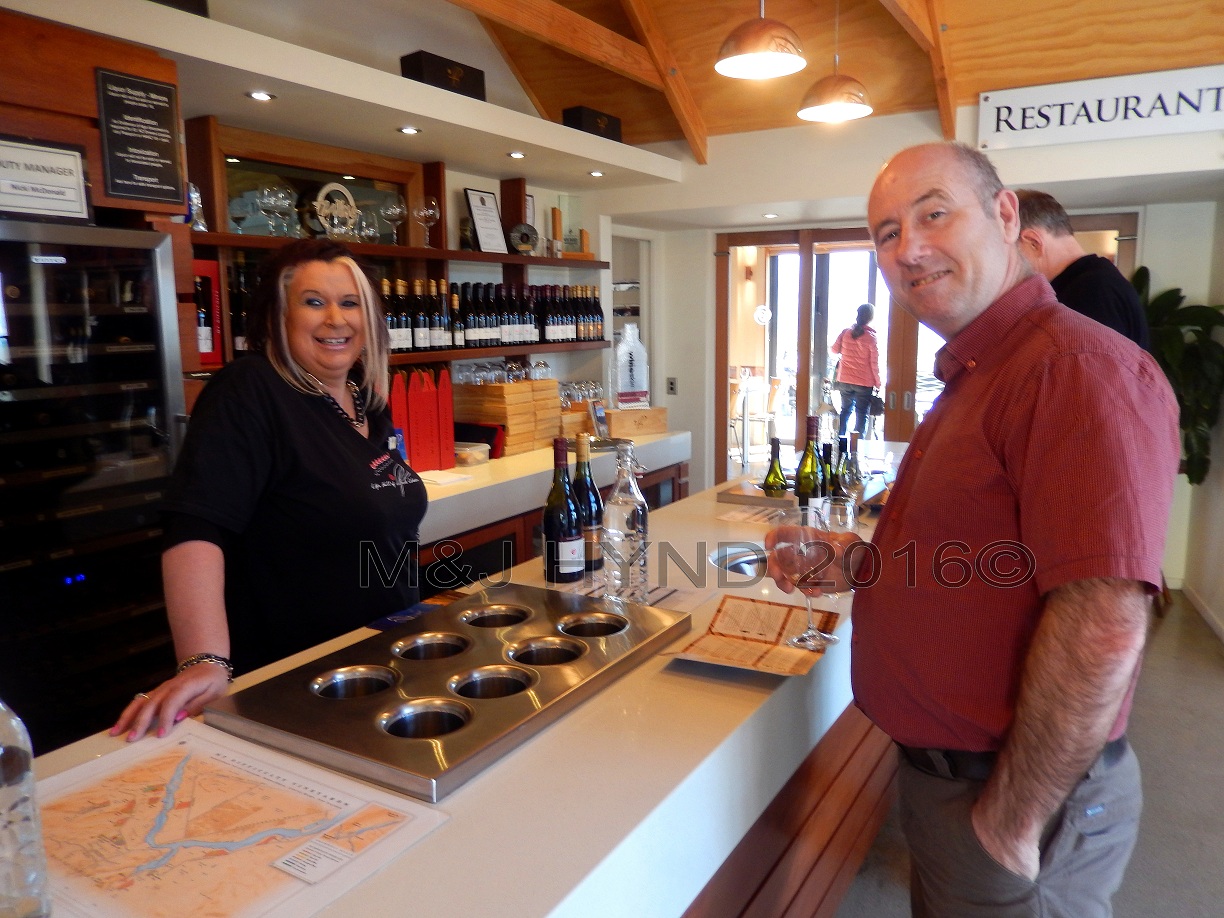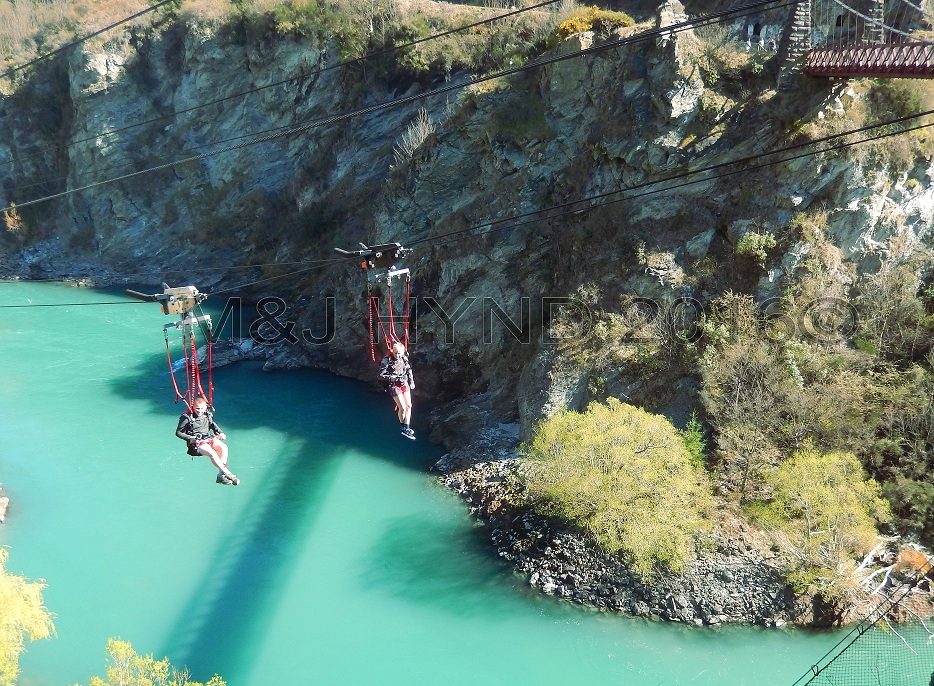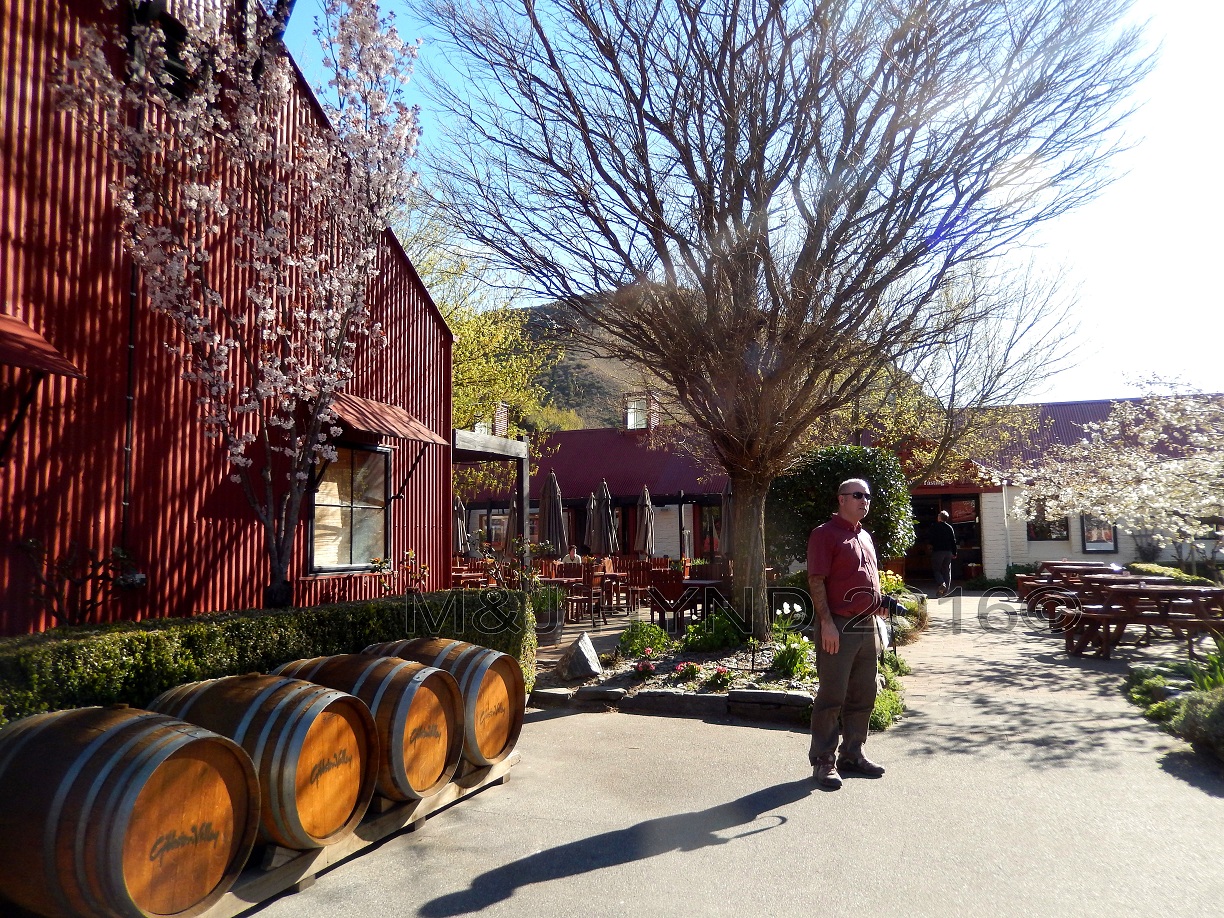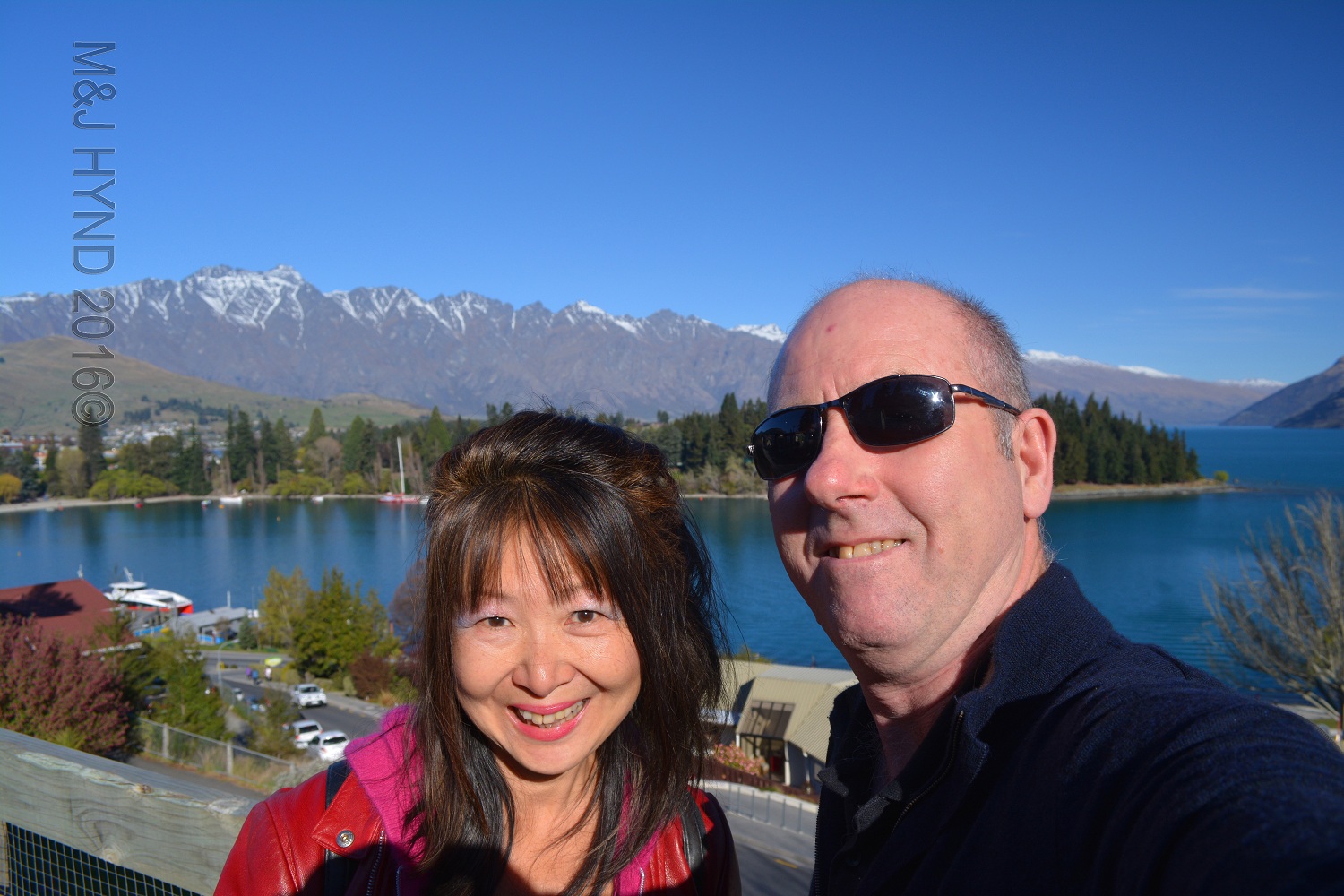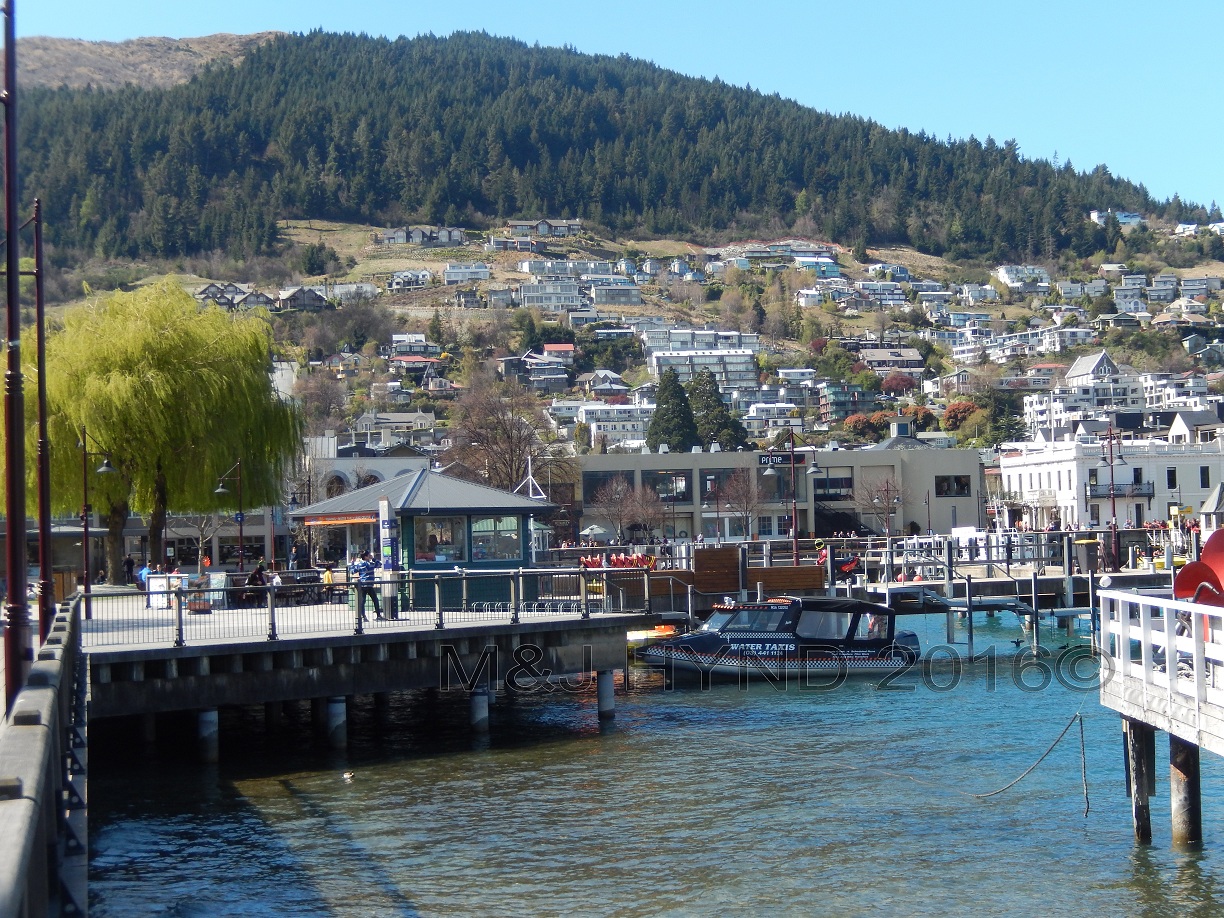 Could one want more? Yes. And you've guessed it; we bought heaps of everything. Till next time.